The author community was abuzz late last year when Amazon made its first cosmetic change to its KDP sales tracking system in years. The KDP Sales Dashboard now displays up to 90 days worth of sales and gives the author the ability to control which books are tracked during which time periods. It even displays a handy chart of how much money you've earned during the specified period. While this was a slight improvement, it wasn't without its problems.
The earnings in different countries aren't converted to a single currency, which means you have to break out a calculator or do some internet research to determine your true earnings. It also fails to take borrows into account in the earnings chart. To determine how much you earned from borrows, you have to wait two weeks past the end of the month to look at Amazon's densely-packed spreadsheet that would give some accountants headaches. Fortunately for self-published authors, there are several pieces of software that overcome KDP's limitations.
The following five add-ons each have their pros and cons. Some are free, while others require a monthly or yearly payment. Read on to figure out which of the following tools would best work for your indie author business:
1. Rachel Aaron's KDP Plus
Rachel Aaron is the bestselling author of the popular 2k to 10k book, as well as the scribe of several popular fantasy series. In an effort to assist authors, she co-developed a great tool on her website called KDP Plus that authors can use to make sense of Amazon's complicated KDP spreadsheets. It's simple. All you need to do is upload your KDP spreadsheets from Amazon and with the click of a button you'll see a convenient graph that displays your number of sales, borrows, and free downloads.
KDP Plus is convenient and free. If you need to get a quick total of your number of sales on Amazon during the last calendar year, then this is probably your best bet. It can help with your long-term tracking while allowing you to see month-to-month results in a more digestible way than Amazon provides.
While the system works great for 12 files or so at once, it gets a little buggy after that, despite claims that you can add up to 20 spreadsheets. You can't import spreadsheets from non-Amazon retailers either, but for the vast majority of authors who sell hardly any copies elsewhere, KDP Plus should serve your needs well.
2. Book Report
Book Report is the newest of the bunch, but it's also the sleekest. Created by a web designer, the tool works like a website browser extension. Once you sign up and add the tool to your bookmarks tab, you simply visit your KDP Sales Dashboard and click on the link. Book Report shows you exactly how much you've earned that day in real-time in one currency, as well as which books are your top sellers. It also displays a convenient pie chart so you can see which books are bringing in the most money. Further down the page, you can also see how many free downloads you've had for permafree or discounted titles. Additional features include historical earnings in the last 90 days and the ability to compare the earnings of books or pen names with one another.
Since several of the tracking tools only work on PCs, this is a great alternative for Mac users. You also don't have to provide your passwords, which is a requirement of another Mac-friendly alternative, BookTrakr. Keep in mind that Book Report just came out, so there's no telling what kind of upgrades and support it will have going forward. It also only displays around 90 days of data, which is a limitation compared to longer-term trackers like KDP Plus.
If you write with multiple pen names and your business depends on knowing up-to-the-second stats, Book Report is a strong choice. The tool comes with a two-week free trial and costs $10 per month after that depending on how much you earn.
3. TrackerBox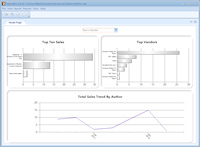 KDP Plus and Book Report are great tools for Amazon, but what if you have significant sales on other platforms? That's where our next two trackers come in. TrackerBox is one of the most popular tools out there because you can import sales from nearly all platforms, including Amazon, Nook, Kobo, Apple, Smashwords, Draft2Digital, and even CreateSpace. It's not as flashy as Book Report, but it's very convenient for multi-platform authors to see everything displayed on one page.
The biggest drawback for TrackerBox is that it's only available for PCs, which means that Mac users will need to borrow a Windows computer or set up some mirroring software that let them run the operating system on their device. Many authors speak highly of TrackerBox for organizing the many different spreadsheet formats provided by the various self-publishing retailers at the end of each month. If you have a PC and significant sales on many platforms, then TrackerBox might be worth the $59.95 price tag for you. You can take it on a 45-day test drive for free before you buy.
4. BookTrakr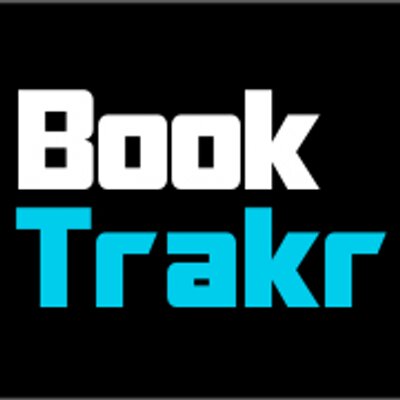 BookTrakr has many similarities to TrackerBox with one key advantage and one key disadvantage. Unlike Tracker Box, you can get your sales info from multiple channels within 24 hours instead of once every 30 days. It also displays reviews, bestseller rankings, and shows you your all-time sales for each book. The charts are easy to use and understand with a quick glance. Best of all, the software is completely free, with some authors saying that it's been in a "beta testing" period for over two years now.
Here's the drawback. In order to provide this information, you need to give all of your platform passwords to BookTrakr. You heard me right, you need to trust the developers of the software with your passwords. While no authors have ever lodged complaints against the creators of BookTrakr, we recommend that you take whatever safety precautions possible when signing up for these kinds of services. Authors who want Tracker Box-style sales reporting on a Mac without paying any upfront costs could consider this program, but you should first determine if you're willing to risk your passwords getting used or stolen somewhere down the line.
5. Author Earnings Dashboard
Author Earnings Dashboard is our final entrant and it has several similarities to the other software on the list. The interface is similar to BookTrakr, though it just shows Amazon KDP stats and doesn't require passwords. Similarly to TrackerBox, it helps you identify trends so you can make necessary changes and likewise it's only available for PCs. It's a powerful tool that shows you revenue by title in an easy to understand graph, as well as an annual summary and how much revenue different books earned each month.
It $9.95 for the basic version and has other levels of pricing based upon what you earn per month. Author Earnings Dashboard comes highly recommended by Hugh Howey, so it's worth a look, but newer and more expensive doesn't always mean the best. It's a good idea to check out some more testimonials as they start to roll in for the Author Earnings Dashboard.
Tracking Sales Lets You See What Works
The above five tools don't give you a green light to just spend all of your time tracking sales. Instead, you should use them to decrease the amount of time you spend tracking so you can put more time into your writing. Pick the tool that works for your business, then set it and forget it. Check it only when necessary. Get in, get out, and then get back to work.