The concept of the marketing funnel has been around for years, but it's only now making its way into the collective consciousness of self-publishing. In brief, the concept shows that while you can introduce a large number of people to your books at the top of the funnel, the amount of readers who make it through will dwindle as you get through the purchasing process. For example, you can get your free series starter onto 1,000 Kindles, but it's doubtful that all 1,000 people will buy book two.
In a recent post on Digital Book World, Biztegra founder Murray Izenwasser discussed the ideal customer funnel for publishers to find and nurture new readers. According to Izenwasser's argument, publishing companies spend far too much time in the initial stages of awareness and consideration and not enough time further down the line. Indie authors can fall victim to the same trap, leaving readers to move on to writers who are much more engaging. To keep readers on board, you must devote some resources to every stage of the marketing funnel. Here are the six touchpoints you should pay attention to:
1. Discoverability
Most of the money spent by indie authors is on discoverability, which is an admittedly broad term. Everything from perfecting the pages that make up your Look Inside to getting a professional cover to getting a BookBub could be lumped into this stage of the process. Discoverability can happen before, during, and after a book is published, and it's the focus of most marketing tools. While you should never lessen your efforts to spread the word about your book, the trick is to spend additional time on the other stages of the process as well.
2. Engagement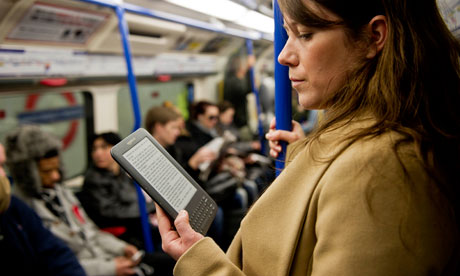 Even if one of your books gets downloaded 30,000 times from a BookBub, it's no guarantee that your readers will be engaged. That part is up to you. Engagement can come in several different forms. Most commonly, authors use their mailing lists to get and keep their readers engaged. Others use podcasts, videos, or other channels to stay on the radars of their potential fans.
Engagement is no guarantee that someone will buy your book, but it certainly can't hurt. Indie authors have typically trumped traditional publishers on the engagement front, but just because you've gotten an email subscriber doesn't mean you're in the clear. If I get a free book from joining an email list, I might not even consider buying the second until I've read a few personal emails, watched a video, and connected with the author on social media.
3. Purchase
One of the hardest things for authors to understand is that they have to actively sell their books. You can't rely on Amazon or Kobo or Apple to whisk your book off to the front page where it'll magically start selling. That's not how it works. Some authors don't even have buy buttons on their websites, which goes to show that the community may need a little work on the Purchase phase of the funnel.
Calls to action in your blurb and your website are must-haves to enter this stage. While we don't recommend "buy my book" posts on social media, it's perfectly fine to announce book releases and price promotions every so often.
Contrary to the belief of most publishers, the marketing funnel doesn't end after the purchase. One advantage that you have as an indie author is an understanding of the work needed to not only build your audience but make them loyal and active followers as well.
4. Reviews and Testimonials
There wouldn't be a tool for gathering reviews on Author Marketing Club if it weren't such a painstaking process for most writers. Most of the people who read your books won't post reviews unless they really loved or hated your work. In what Izenwasser calls the "leverage" stage, you need to spend the necessary time to encourage your readers to share their experiences with your books.
Reviews are incredibly important. They serve as one of the biggest discoverability tools back at the top of the author marketing funnel. You also won't be able to get in with the big email advertisers without getting a significant number of reviews. Too many authors fail at this stage and allow their books to languish at 10 reviews or fewer. To successfully achieve this stage of the funnel, you need to not only request reader feedback on Amazon, Goodreads, and elsewhere, but you also need to actively campaign to find new reviewers from blogs, podcasts, and YouTube channels.
5. Backlist Development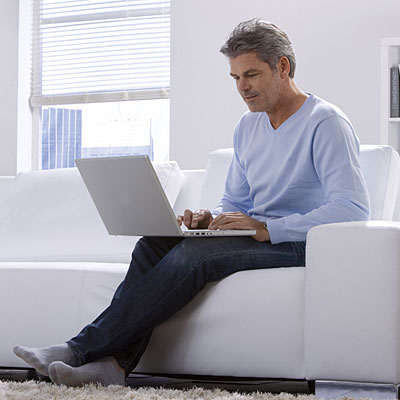 We've talked about this multiple times on the Author Marketing Institute, but it bears repeating how important it is to have multiple books in a series before you start promoting your work. If you can't do that, then you should at least have several books to your name. Readers who see that you don't have any other books will quickly forget about you, despite your protestations that the next book in the series is coming out soon. That's why you need to spend time developing your backlist.
Creating multiple books will help you to build up loyalty with voracious readers. They'll likely want you to write faster than you can stand, but at least they'll be clamoring for your work. Writers who keep up a steady pace of several books a year tend to excel at this stage of the funnel.
6. Advocacy
Advocacy is the secret sauce of the author marketing funnel. Nobody knows exactly what it is that makes readers tell their friends to read your work. Plenty of authors form street teams of advocates, but only a select few consist of true die-hard fans.
When you devote a considerable amount of time to engagement and backlist development, you'll likely figure out what it is your fans truly want. Give it to them in droves and you'll develop the kind of readers who actively recruit new people to your flock.
Completing the Funnel Is Hard Work
There are automated tools like email autoresponders that can help you out with things like engagement and reviews, but consistently monitoring and improving your funnel will take a lot of work on your part. Take simple steps at each level of the funnel to ensure that you can nurture fans all the way through to the Advocacy stage. If all goes well, these superfans will help you deposit even more readers into the top of your funnel.