iBooks is renewing its commitment to indie authors. With Nook Press on the decline, iBooks is well-positioned to take over is solid number two spot for many self-published authors. While the platform is not without its drawbacks, namely the difficulty to publish directly from PCs, iBooks provides several key ways to earn more money from your books. Here are four strategies you can use to get the best bang for your buck from Apple:
1. Use the Affiliate Program
One well-kept secret among Amazon success stories is how much money some big-time authors earn from the Amazon Associates affiliate program. The program not only provides you with additional earnings if readers buy through affiliate links, but it also returns additional money when readers go on to buy other products. Apple's affiliate program works in much the same way, except you're able to tap into lots of digital media affiliate commissions you never would've thought of.
When a fan buys your book on iBooks using your affiliate tracking link, a cookie is placed that tracks all other items the customer buys in the immediate short-term. For example, if a customer picks up your book through the tracking link, and then goes on to buy an app, a movie, and a song, then you'll get a small affiliate commission for each of those sales. Essentially, using the affiliate program is like getting free money.
There are multiple affiliate tools you can use to generate your links and widgets, such as the iBooks Badge, the Banner Builder, and the Widget Builder.
2. Create iBooks Links on Your Site
When you want to sell more books from a platform, it's a smart idea to listen to the people behind the platform itself. The number one way that Apple suggests you sell more books is by creating links to the iBooks Store on your website. It seems like a simple enough idea, but you'd be surprised how many authors with products on iBooks don't take this small step. Don't just link to your books on Amazon on your website's book page. You'll limit your sales potential drastically.
Use Apple's Link Maker on your desktop to create the appropriate link to your books. On a mobile device, simply click the arrow the upper right corner of your screen and select the Copy Link button. When you use these tools in conjunction with the affiliate program, you'll provide more opportunities for readers to click and more chances to earn extra affiliate commissions.
3. Link to Your Other Books
Whether you learned about book funnels from the Self Publishing Podcast or from doing marketing research on your own time, you know the importance of linking to your other books in the back matter of your work. Readers want to know what else you've created, and if you leave the back of your book blank, you're missing out on a huge opportunity. Many authors do a great job providing links in the back matter of their Amazon books, but they really fall down on the job when it comes to their Apple books.
You should add text or a graphic upsell page to the front and back matter of your books. The normal iBooks link will send your readers the right page to buy the next book in your series or a related work. You may also tie your purchase link into the iBooks affiliate program. When you use Apple's special link building tools, you'll be able to track clicks as well as collect additional revenue.
4. Connect With A Merchandizing Rep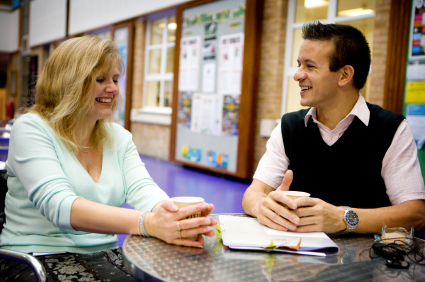 Some authors complain about their inability to get featured in the iBooks Store. They hear the stories of authors making four to five figures a month on the platform, and they wonder what it is that they're doing wrong. In some cases, the only thing you're doing wrong is failing to reach out to the right people.
Like Kobo and Nook Press, Apple has merchandising reps who choose which books to feature where on the platform. Outgoing authors who attend conferences and set up meetings with the Apple representatives are much more likely to get their books featured then someone hoping to win the iBooks lottery. Check with Apple to see which conferences their representatives will be attending. Spending a few hundred dollars on airfare and lodging, may be worth the expense if you are able to boost your book on Apple for the foreseeable future.
Start By Taking One Action
It can seem impossible to start from scratch on a new platform after you've spent so much time building up your books on Amazon. Don't look at it like you need to build everything up in a single day. Start by adding affiliate links to your website. Later on, make sure your book has the proper upsell links. As you gain steam, you can look into setting up a meeting and forging a stronger connection with the platform. Build your presence on iBooks brick by brick and you may end up with a tower that's even taller then the building you created on Amazon.