There are plenty of authors out there who expect to get sales without doing any work. They ignore the helpful tips related to calls to action, email lists, and writing multiple books in a series, all while wondering why their books remain at the bottom. You may see these people leaving angry comments on prominent blogs before they fade into obscurity. But what if you're doing everything right without seeing any results?
Nothing is a guarantee. Spending the necessary money on a professional cover, getting double-digit positive reviews, and setting up your books to collect email subscribers does not mean you'll take the book world by storm. It can be incredibly frustrating to see your books languish in sales rank despite following all the best advice on the web. If you're still experiencing low sales despite setting up your books for success, then it's time to shake things up.
Albert Einstein said that insanity was doing the same thing over and over again while expecting different results. To change your number of monthly sales, you'll need to change your tactics. Here are seven steps you can put into place that may help you sell more books:
1. Sell on Every Platform
Amazon's exclusive KDP Select program has been the subject of hot debate for the last few years. The discussions grew more contentious with the release of the Kindle Unlimited plan in mid-2014. While the exclusivity has benefitted some authors, several high profile scribes like H.M. Ward and J.A. Konrath have pulled most of their books from KDP Select. If you've tried Amazon exclusivity for several months without success, then it may be worth putting your books on the other platforms.
Selling your work on Kobo, Apple, Barnes & Noble, and Google Play is not as simple as formatting your book into an ePub and posting it on the other platforms. It takes time for authors to grow a following on Amazon, and the same is true for the other retailers. For sites like Kobo, Apple, and Barnes & Noble, it helps to build up a relationship with representatives at each retailer. Google Play has unorthodox discounting practices that you'll need to research to best take advantage of. Each version of each book you put on a certain platform must be optimized for that platform. The Kobo version needs links to your other books on Kobo, while the Google Play edition should have Google Play links. There's a lot of work involved in successfully selling on these other platforms, but a handful of authors rank Kobo, Google Play, and Apple as a significant source of their income. Putting in the time and effort may provide you with a financial reward in return.
In addition to the other ebook retailers, consider using Amazon's Audiobook Creation Exchange (ACX) and doing a 50/50 royalty split with an experienced narrator. One thing to keep is mind is that most narrators won't consider your book if it has low sales or reviews. You'll either need a killer audiobook marketing plan or you'll have to pay upfront for the entire cost of the production.
2. Make An Investment
There are countless free tools authors can employ to improve their platforms. Dozens of websites also allow you to submit free or discounted books for listings and blog posts. These tools and sites let writers do a miniature version of what more expensive premium versions of the products can accomplish. When free tools and sites fail to produce results, however, it may be in your best interest to spend more money to upgrade your sales.
Premium tools and subscription services give you a boost over other authors who aren't willing to make an investment in their writing career. Many people balk at a $100 subscription or a $300 ad without considering the potential return on investment. Spending money to grow your business makes sense if you earn back or get a return of more than the amount you contributed. Some businesses spend thousands of dollars per day in advertising just to get the same amount of sales in return for their investment. For them, the money they put out is simply the cost of doing business.
You don't have to spend thousands of dollars a day or even per month, but you should consider allocating some amount of money per year toward your business, particularly if you aren't seeing any results. It's okay to be choosy about what you spend the money on, but it's foolish to expect that you won't have to spend a few dollars here and there to get a leg up in the industry. Set aside some money every week or month to go strictly toward book marketing expenses. Research the best ways to use that fund to increase your sales. Pull the trigger on a few key purchases per year to grow your sales and your subscriber list.
3. Go Where The People Are
It's completely possible for you to target a very small niche and still get a fair number of sales. In order to do that, however, you need to determine your ideal reader and go where that reader spends his or her time. If your target audience is hunters, then you should scope out Facebook groups and conventions related to hunting. Are your words meant for young adult horror readers? Connect with the appropriate schools and book clubs and let them know you're willing to do a reading or put together some reader questions. This does not give you license to go around spamming these groups. You'll need to do the work to determine how to submit to each individual organization, but this is the kind of thing successful authors are willing to do. They'll put in the time to forge one-on-one connections with contacts who can put them in touch with dozens or hundreds of readers.
Another thing to keep is mind is that while you can make a living with a small niche, it may be easier to target a broader audience. If you were to go where the people are as an author, then you might want to consider learning the intricacies of romance or another popular genre. Certain categories of books have voracious readers who devour hundreds of titles per year. Consider that fact when you choose how to spend your writing time.
4. Reach Out Locally
Not all successes are made online. For every big name six-figure-earning indie author, there are dozens of writers who earn money by looking toward local opportunities. There are hundreds of writers groups in every state and country. Beyond that, there are tens of thousands of schools and libraries. These establishments present many opportunities for authors who are willing to pound the pavement to build up the necessary relationships.
Most of these gigs won't pay very well, and you're unlikely to sell that many books for your efforts. But you never know what could result from your hard work. Handing out a card could lead to a radio or TV interview. Giving out a free copy of your book to a librarian could result in a school buying several dozen copies. If you're selling next to nothing online, then it's worth looking at the surrounding area to see if you can get some traction there.
5. Ask For Advice And Take It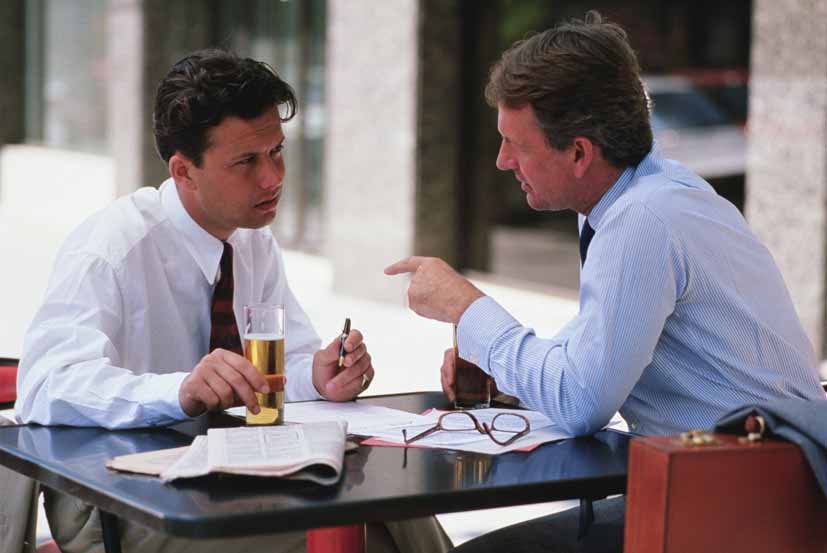 One pattern among successful authors is their willingness to ask other people for help. Many big time indies are more than willing to jump onto a Skype call for a few minutes to answer pointed questions about the industry. The first step of this process involves making a few connections through social media or writer forums and scheduling the chat.
Once you've taken in this incredibly generous advice, it's up to you to follow these words of wisdom. It's amazing to see how many writers are willing to pony up hundreds to thousands of dollars for writing conferences without taking the advice they paid to receive. It's a good practice to set aside a solid 10 hours the week after you get tangible and applicable information so that you can put it into practice immediately. Otherwise, you're wasting your time and the time of the author who was willing to help.
6. Do a Ton of Favors
While successful authors are willing to answer basic book-selling questions if you ask nicely enough, they'll do much more if you give them help in the areas in which they need it. Pick a few authors who you genuinely want to help. See what kinds of promotions they've done in the past and determine where you might be able to lend a hand. From there, contact the author with a clear plan of what you could do to help them sell more books. Offering unpaid assistance to an author is one of the best ways to become his or her favorite person.
Spending the time you could use for marketing to sell another author's books might seem like bad advice, but there are a few major benefits you can get from this. First of all, you'll have carte blanche to ask this author as many questions as you'd like about selling your own books. Secondly, you'll get to see first hand what this author does to develop stronger relationships with his fanbase. Consider your time helping this other author to be a sort of self-publishing internship. The skills and information you pick up during your time with this successful peer will help you to grow and learn new tactics to build your business going forward.
7. Work Harder
All of these tactics take time, and you may feel as though it's impossible to try them all. That may be the case, but it's also true that authors working the hardest tend to reap the greatest rewards. You may be doing all the right things to sell more books, but you're probably not doing them as well as your closest peers who are getting better results. Putting in more hours per day on the most proven of tactics will yield increased sales.
When you have a full-time or part-time job and responsibilities at home, devoting more time to self-publishing seems laughable. The authors who find a way are the ones who succeed. Whether you take the time on the above seven items, or you simply practice the fundamentals, you'll see cumulatively better results. When the going gets tough, work harder to make yourself a success.
Do Something Different Right Away
A particular tactic won't provide the same results for everyone who attempts it. When you've exhausted all the tried and true methods of selling books without much in the way of results, you need to give something else a go. As you train yourself to adapt to new tactics, you'll be more equipped to handle the inevitable changes in the self-publishing industry. Be ready, willing, and able to pivot, and you're bound to find a whole lot of results from your relentless hard work.
Listen To This Episode
Press play below to listen, and be sure to subscribe to the podcast on iTunes to get updated on all new episodes.