Everybody is strapped for time. Between the normal hassles of life and the energy-sucking force of Internet distractions, it sometimes feels impossible to get anything accomplished. Putting time into your marketing never feels urgent, but it's extremely important for building a writing career.
In The 7 Habits of Highly Effective People, author Stephen Covey wrote about the importance of doing non-urgent but important activities. These are the types of actions that allow you to grow both personally and professionally. If you only ever spend your time on the most urgent tasks, you'll miss out on the opportunity to make giant leaps forward as an author. These tasks don't always take a long time, but they do require that you put in a little bit of effort every day for many weeks, months, or years.
Here are five non-urgent items to put on your daily to-do list that can help you to sell more books in the long run:
1. Brainstorm Big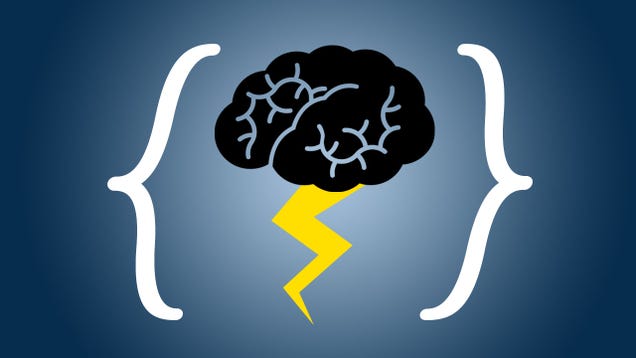 Mark Levy, the author of the book Accidental Genius, is a major proponent of freewriting. Freewriting is like super concentrated, stream-of-consciousness brainstorming. This practice is one way to push through seemingly insolvable problems and come up with ways to drastically improve your author platform.
The trick with freewriting is to set an intention for your 15 to 30 minute writing session. One line of questioning that'll help you to sell more books is to ask yourself what you need to do to get more readers buying. But you're not going to stop there. At the top of your sheet of paper or word processing document, place the following question:
How can I sell 10 times as many books as I'm selling right now?
Take this question and riff on it in as many different ways as you can think of. Never sensor yourself. Instead, let your fingers fly and allow your brain to answer the question for you. There's nothing off-limits here. If you decide that getting on the Today Show will give you the sales boost you need, then let yourself brainstorm how you might encourage such a thing to happen. There's no dream too big for a brainstorming session.
Not all of the ideas you come up with will be workable, but there's a strong possibility that you'll get something tangible and effective for your efforts. Your brainstorming session shouldn't be a one-time thing. Schedule out 15 to 30 minutes a day every day for freewriting. If you successfully block off that time, then there's no telling what you'll be able to come up with in each cumulative session.
2. Manage a Virtual Assistant
One secret of many full-time authors is that they use one or multiple virtual assistants to help them complete some of their marketing tasks. It's easy to recruit a VA to help you to sell more books as well. Use a site like ODesk or Elance to post a job listing for your assistant. In many cases, you'll be able to find someone who can complete basic tasks for you for under $5 an hour.
By hiring a virtual assistant to work an hour each weekday, you can quadruple your productivity. Spend 15 minutes organizing and explaining the daily tasks for your VA. Your assistant can research reviewers and bloggers for you to contact, organize parts of your website that need a little sprucing up, and/or look up opportunities for you to expand your brand. You shouldn't expect miracles for such a small hourly rate, but you can definitely feel like you're getting more hours in the day by having someone available who can lend you a hand.
3. Create Something Valuable
This spot could've easily been taken by something as typical as "tweet out a link" or "post something engaging on Facebook." Instead of thinking of social media as a thing to do, you should concentrate on sharing something of value on a daily basis. Blogger Jane Friedman suggests that authors consider social media as a place to micropublish something they're proud of. The trick is finding something you're excited about that you can share with the world.
You could create a Facebook-only story while sharing 100 words of the tale every day. Make it a priority to post some words of wisdom or an inspiring drawing you've created. Whatever you decide to share, make sure it's a part of you. Don't just put something up there because you read about it on some blog. The more you care, the more your readers will care about you sharing it.
4. Research With Super Speed
Between the Sell More Books Show, the Creative Penn, the Self Publishing Podcast, and the Rocking Self Publishing Podcast, there are four to five hours of marketing research you could do every single week. While it's impossible to condense all of that down to 15 minutes, you can often get by with choosing the most interesting looking show of the week.
Many of these shows get stronger as they progress through the episode. It's even been joked about on SPP that you could probably fast forward through half of the episode without missing much. If you only have 15 minutes available, then you should test this theory out by cutting to the midpoint of the episode you've chosen.
Using your podcast app, set your speed to 2x to listen to the episode at double time. Taking in the interview, news, or advice at such a speed can take some getting used to, but you'd be amazed at just how much information the brain can absorb. By cutting to the chase of these programs and speeding up the process, you'll be able to get 80 percent of the wisdom in a quarter of the time.
5. Connect With Successful Authors
Reaching out to other authors is easy. All you have to do is find them on social media or shoot them a message on their contact form. That takes significantly less than 15 minutes. What may take you some time is formulating how your message can stand out from the rest.
The best way to get an author's attention is to offer something he needs. It's as simple as that. J. Thorn used this method to get to the top of the horror genre on Amazon, by offering to format box sets for other authors. You can use your particular skill set to help the author to sell more books. In the meantime, you'll forge an important relationship with someone who may have insight into how you can make progress in your own career.
Set Aside Time for the Non-Urgent Every Day
It's easy to get swept away by the most urgent tasks. That's why it's a necessity to lock in at least 15 minutes per day of non-urgent work. It doesn't seem like much, but you can make a lot of forward progress if you log over 50 hours a year. Whatever you choose to do with that block, you'll find yourself miles ahead of your peers who struggle to get any marketing in whatsoever. They might even start asking you, "How'd you ever find the time?"
Listen To This Episode
Press play below to listen, and be sure to subscribe to the podcast on iTunes to get updated on all new episodes.