It's easy to be distracted by the shiny, new thing. Every day, there are hundreds of posts about the latest social media tool or the software that provides the most seamless writing experience. Writers are often guilty of spending more time keeping up with those posts than they actually do in the writing chair.
New fangled gadgets fade in and out of our consciousness, but the best advice is timeless. Successful writers often say they turned their careers around when they came to a certain realization or when they read a particular blog post or book. This article is an attempt to distill those evergreen lessons in one place that you can refer back to over and over again.
Here are five things every author should be doing to realize his or her best potential career:
1. Develop Writing Habits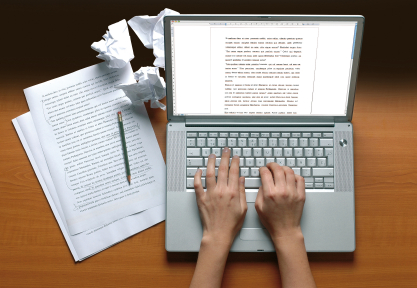 There are authors who put out such a ridiculous amount of content every year that their peers can't help but feel inadequate by comparison. Other successful authors don't write a novel every month, but they do have the right habits in place to do a little bit of work every day. When you feel like you've hit the wall as a beginning author, creating a set of strong writing habits will give you the tools you need to finish multiple projects.
There are many examples of writing habits that'll help you start and finish more work. You could develop a practice in which you write 500 to 1,000 words per day of stream-of-consciousness first draft material. You can set aside a certain time of day and a specific location for your writing. You may consider buying an electric typewriter or getting an old laptop without Internet capability and do all of your work on it.
Adding just one of these habits to your life will make a major difference to the amount of work you complete. Combining all the habits together could lead to a writing breakthrough.
You need to complete a task approximately 30 days in a row before it becomes a habit. Get a separate wall calendar for the writing habits you want to add to your routine. Use a green and red marker to indicate days you've completed the task and days you've fallen short. Keep pushing yourself until you've successfully completed the writing habit for 30 days in a row. From there, see how long you can keep your streak alive.
2. Increase Your Speed
Once you've added multiple strong writing habits to your routine, it's time to think about producing more content per year. Everything is a business, and writing is one of the best for creative types, because it's part art form. The most successful authors do a fantastic job at both the business and artistic sides of their vocation.
There are many ways to improve your business as an author, but the one that works over and over again without fail, is writing more books. If you can write books more quickly with the same or better level of quality, then you will significantly improve your chances of success.
Author Russell Blake is well known as an indie author who gets on his treadmill desk for 10 hours a day and writes all day long. By the end of a writing shift, he might have more than 10,000 rough draft words with which to work. That is an overwhelming number, but you don't have to be nearly that productive to be successful.
There are some basics to follow if you want to increase your speed.
Become an outliner by writing out detailed story beats before you start on your first draft. Turn off all potential distractions and disconnect yourself from cellular and Internet services while you're writing. Practice typing as fast as you can so that when you're in the zone you can put a lot more words down in your document.
When you take an author with strong writing habits and teach him or her to write 1,000 to 2,000 words per hour, you'll end up with someone who sells a lot of books.
3. Schedule Your Books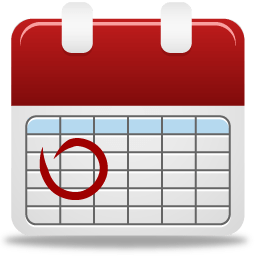 Once you consistently produce more content, you can start setting deadlines for when you'll complete your upcoming projects.
A lot is made about indie authors being like one-person publishing companies. It's the truth. The most successful indies stick to hard and fast deadlines for their projects just like publishing companies. When you know approximately how long your books will be and how many words you can write per day, setting due dates is a simple matter of division and addition. If your book is 70,000 words long and you can write 1,000 words per day, you'll finish a rough draft in 70 days. Then, add on a certain number of days for editing and formatting. That's it. That's how you schedule a completion date for your book.
If your writing projects don't have deadlines attached to them, you're less likely to finish. The sense of urgency that comes from deadlines is compelling, even if you're the only one who knows about the due date. If you take the extra step of telling your readers about it, this can inspire you to spend more time in the writing chair.
Since you're going to start thinking like an author running his or her own publishing company, you'll need to set deadlines for the next several books. To see the entire calendar year at once, you can buy a year at a glance one-sheet calendar to put up on your wall. Add in basic details like when you'll finish draft one, when you'll send the book off to beta readers, and when you'll begin the formatting process.
Scheduling out books takes a fair amount of time itself. You have to consider trips out of town and other responsibilities. You'll make mistakes at first. Everybody does. Once you get the hang of it, however, you'll be able to see your multiple books into reality.
4. Use Calls to Action
Now it's time to work on your marketing skills.
If you truly put in the time to publish more high-quality books per year, you're going to find an audience. At least, you will if you make it easy for readers to find you.
The only way to get readers to contact you and seek out your upcoming work is to tell them how to connect. A call to action is the best way to get readers to do something. A call to action consists of a request you make to readers followed by a way for them to do what you want.
One example of a call to action is a request for readers to sign up for your email list. Many authors put these calls to action at the back of their books. The authors might write, "If you want to know when the next book in the series is coming out, sign up for my email list. Click here to join." The second part of the call to action is making the phrase, "Click here to join" a link and pointing to a page where readers can sign up.
You need to ensure both parts of the call to action are set up properly. Give readers a clear action to take. Create attractive pages or offers to excite readers once they click through.
Calls to action aren't just for email. They can work for social media or for buying later books in your series. You can use calls to action to get readers to leave reviews on Amazon or to share your work with their friends. It may seem silly to work so hard on marketing when you don't have many fans to begin with, but the number of people who seek you out will grow over time if you have the right calls to action in place.
5. Perform Experiments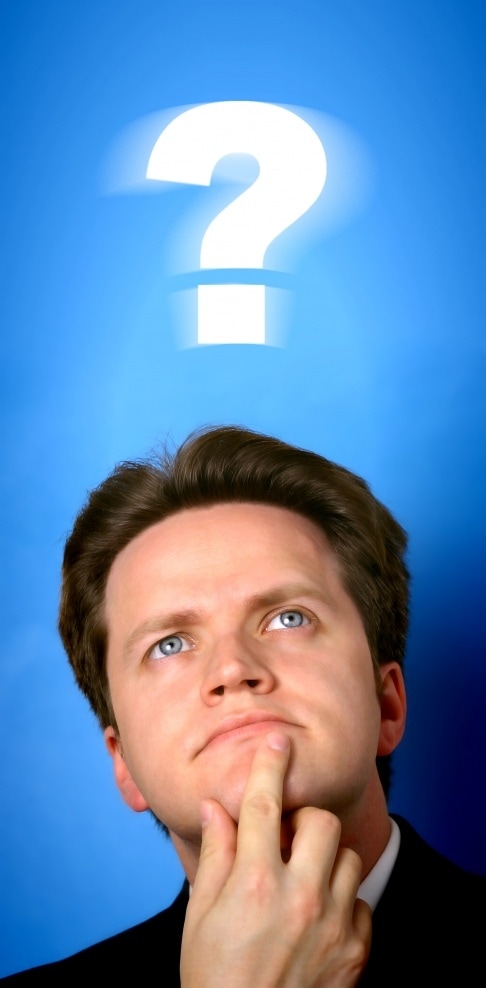 The first time a creative individual tries a new tactic, it has the greatest chance of being successful. Of course, that doesn't mean the idea will be a success. Failures happen every day, but when you're the tenth, hundredth or thousandth person to try the same idea, you'll have reduced results when compared to the person who devised the original experiment.
Multi-author box sets and Facebook events started out as an experiment. The first few people to have their books posted on BookBub were part of an experiment. You can be a part of the next great book creation experiment. You just have to keep trying things.
There are new social networks popping up every single week. Test them out. There are new book formats and apps that let you reach readers in ways that you never thought possible. Give one of them a go. Has an idea for a way to find new readers struck you in the middle of the night? Write it down and spend the next month making your brainstorm a reality.
You can never guarantee that an experiment will be a success. The only guarantee is that the second person who tries out an incredible way of doing something will rarely be as successful as the first.
Experiment with the above tactics. Find a way to do them that fits with your time constraints, genre, and personality. Keep adapting until you can produce regular content and tap into a growing base of fans. Once you've got a method that works for you, use your creativity to come up with the next great idea. It'll be hard work, but it'll just have to replace your old blog reading time. No big loss.
So what do you think? Do you agree with these suggestions? Leave a comment below.
Listen To This Episode: